Maine's top 20 Most Outstanding Women are awarded annually by Coast 93.1.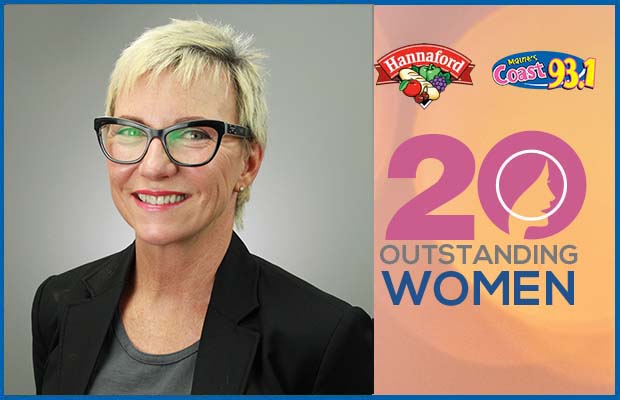 In 2019, Catherine Ann Wilson was nominated and awarded this distinguished honor for her tireless work for Stop Trafficking US and Keep Maine Kids Safe.
Catherine is a survivor and what she calls – a "thriver." A native Mainer, she was traumatically abused in grade school and sex trafficked as a young girl in Maine. Catherine started speaking publicly at churches and schools, in TV and radio interviews, and anywhere people would listen to her story and the fact that 1 in 5 children in Maine are sexually abused.
Catherine self-founded a nonprofit organization called Stop Trafficking ME with the intention of reaching the 1.3 million people of Maine to make them aware that sexual exploitation of children and teens is happening right here. Stop Trafficking US has 4,500 social media followers; weekly reach of over 56,000 parents, survivors, media and concerned citizens across the U.S. Catherine continually engages in collaborative efforts to raise awareness, drive motivation for change, and provide hope to victims of child sexual abuse and trafficking.
Her mission has been to share, to have the difficult conversations, to shine a bright light on the dark secretive realities of abuse in homes, schools, and churches. Her goal is to eliminate the sexual exploitation and trafficking of children in Maine. Reaching out to fellow organizations, Catherine co-sponsored a first- of-its-kind event in Portland, "Keep Maine Kids Safe." The three-day free educational seminar showcases nationally renowned expert panelists who inform and mobilize the people of Maine on this epidemic.