March 26, 2020 Catherine Wilson Speaks on Human Trafficking at Bedford Women's Club with Michael Posanka – Department of Homeland Security of New Hampshire -Fellowship Hall of the Bedford Presbyterian Church, Church Road, Bedford, NH
November 4, 2019 Catherine Wilson presents at 100 Women Who Care
Oct 31, 2019 White House – Catherine Wilson of Stop Trafficking US is invited to speak at the White House on recommendations on how the federal government can help with the sex trafficking crisis in the United States and how it can support small advocacies like Stop Trafficking US who are trying to make a difference.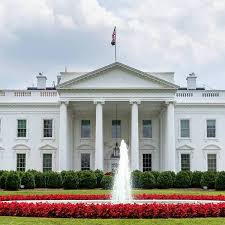 Sept. 12-14, 2019 Keep Maine Kids Safe Conference – Catherine Wilson of Stop Trafficking US is a founding partner of the Keep Kids Safe coalition and spearheads the work to bring Victor Vieth, nationally renowned child abuse prevention and response expert to Portland ME for a 3-day FREE community conference for the prevention of child sexual abuse. Featured on News Center Maine.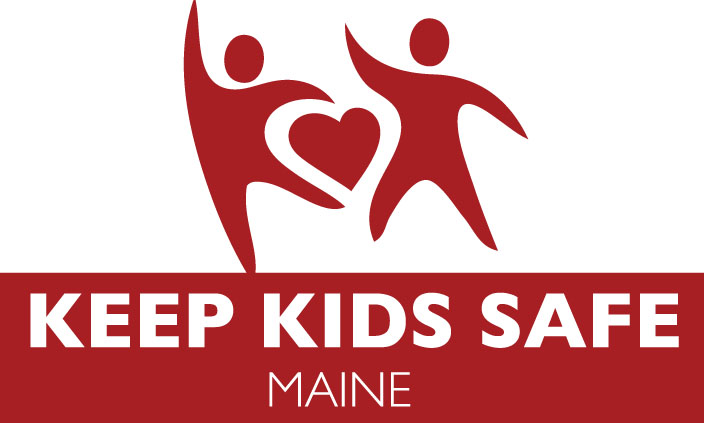 Sept. 6, 2019 Local Heroes Public Service Announcement; Catherine Ann Wilson of Stop Trafficking US spearheads production of Liz Leddy's PSA aired on News Center Maine and speaks of impact of childhood trauma related to sexual exploitation. See the video.
August, 2019 Catherine Ann Wilson of Stop Trafficking US nominated as Top 20 Outstanding Women in Maine. Coast 93.1 awards Catherine for her volunteer work and passionate work as a survivor and thriver. See the Coast 93.1 interview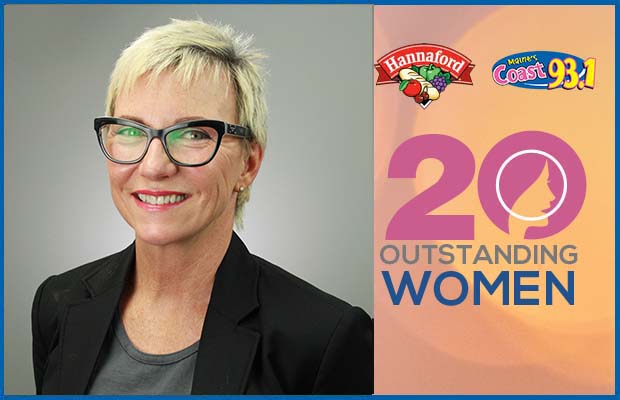 July 24, 2019 International Women's Club of New England Catherine addresses this group of 125 members with Jonathan Sahrbeck on the prevalence of child sexual abuse and exploitation in Maine and how we can work together to be effective in bringing an end to this pandemic.
July 22, 2019 Daughters of Change Marie Sola conducts a Facebook Live interview with Catherine of Stop Trafficking US on her work in the prevention of child sexual abuse and sex trafficking, bringing the 1st Keep Maine Kids Safe conference to Portland.
June 21, 2019 Maine State Police – Catherine of Stop Trafficking US Speaks of her story of survival of child sexual abuse and trafficking. The presentation with Maine State Police provided information, stories, and legal processes to integrate the methods for forensic nurse professionals to better assist law enforcement; e.g. things to look for when dealing with patients presenting child exploitation issues, assaults, cyber stalking, cyber bulling, sexting, etc.
May 22, 2019 WLOB Radio Show Catherine Wilson shares her story on the Living Life with Lynda Show
May 7, 2019 Maine State House Testimony – Catherine Wilson speaks in Support of LD 1381, "An Act to Create a Post-judgment Mechanism to Provide Relief to Victims of Sexual Exploitation and Sex Trafficking" before Senator Carpenter, Representative Bailey and members of the Judiciary Committee
May 5, 2019 Tony Robbins Impact Podcast – Personal Stories of Transformation. Catherine Ann Wilson is hosted by Cameron Allen of Australia for this podcast interview.
April 25, 2019 UNH Catherine Wilson of Stop Trafficking US presents: Masters Justice Studies panel presentation "Serving Local Survivors: A Solutions-Oriented Conversation on Domestic, Sexual, and Trafficking Violence" with co-panelists Jessica Sugrue of YWCA NH, Robert Eckstein of Prevention Innovations Research Center, and Jessica Eskeland of the NH Coalition Against Domestic and Sexual Violence.
February 2019 Newscenter Maine Channel 6 Live studio interview of Catherine of Stop Trafficking US "Former Sex Trafficking Victim Discusses Problem in Maine"
February 2019 Knights of Columbus St. Pius X, Portland – (Feb. 9) Panel presentation by Catherine on Maine Child Sex Abuse Epidemic and Sex Trafficking with DA Jonathan Sahrbeck, HIS Agent Peter DiMarzio, and Healthy Sexuality practitioner Jennifer Wiessner
January 2019 Brooklyn Human Trafficking Unit Task Force and SafeHorizon Community Awareness Presentation on "Catfishing" by Honoree Catherine of Stop Trafficking US, accompanied by Speakers B.J. Cling, Ph.D., J.D. (clinical psychologist); NY Detective Philip Adaszewski; and Peter John Berte, human trafficking survivor.